Aluminum tube evaporator has been widely applied for large cold storage (-5 ~ -40 ℃). With the trait
of high thermal conductivity, fast cooling speed, stable room temperature, simple control and installation.
Advantages:
1. Without motor operation parts and defrost heating wire components, it is energy-saving with low failure rate.
2. The evaporator is installed on the top of the cold room,no need to set aside the air passageway,increasing the capacity utilization rate.
3. With double fin design,large heat exchange area,high thermal conductivity, big tube capacity,and certain effect of cold storage.
4. It is light in weight, almost 1/5 of seamless steel pipe, which decreases the construction difficulty.
5. Simple structure and stable performance.
6. Extruded at a time in the mould, with its high intensity ,which offers long service life.
7. High spotlessness achieves low failure rate.
8. Easy installation,screw lifting can be fixed, saving the wiring time and greatly shortening the installation cycle of cold storage.
9. Compared to forced blow of air cooler, aluminum row tube give natural convection which effectively reduces the
weight loss of food,improving food quality.
Technical Parameters:

Fatory Workshop: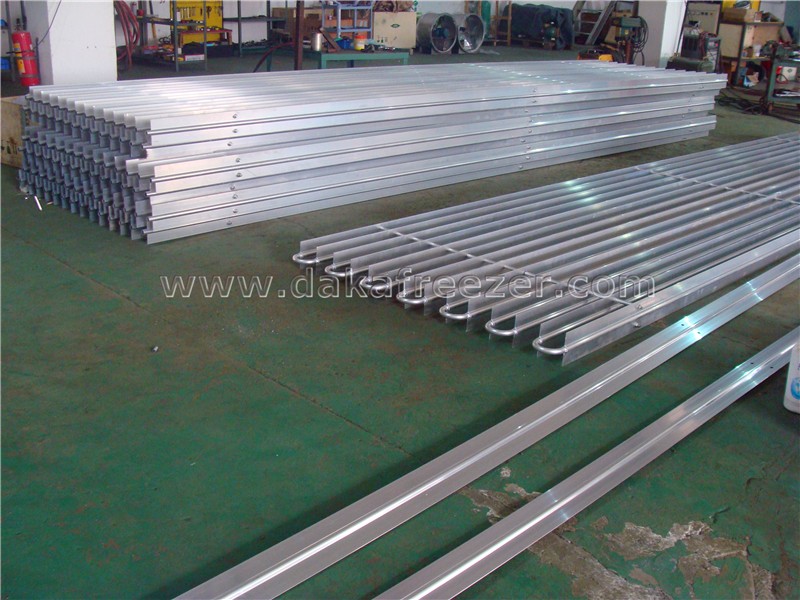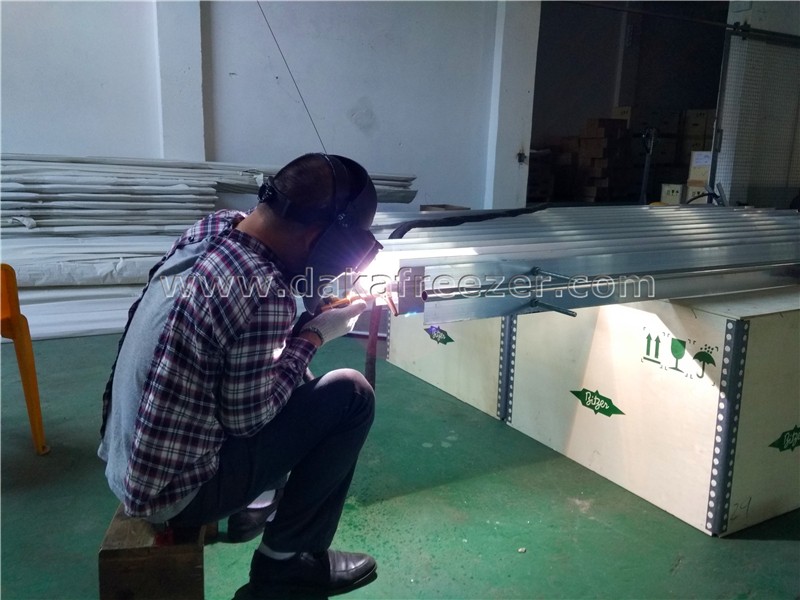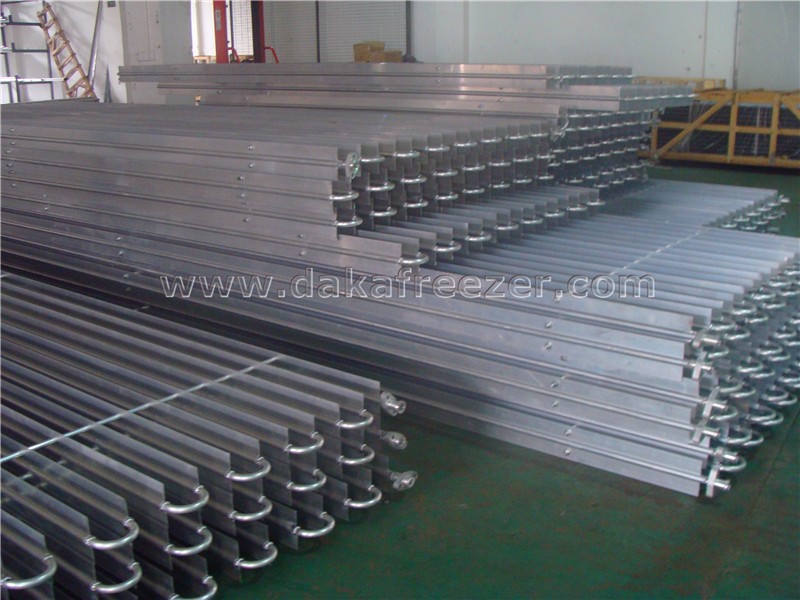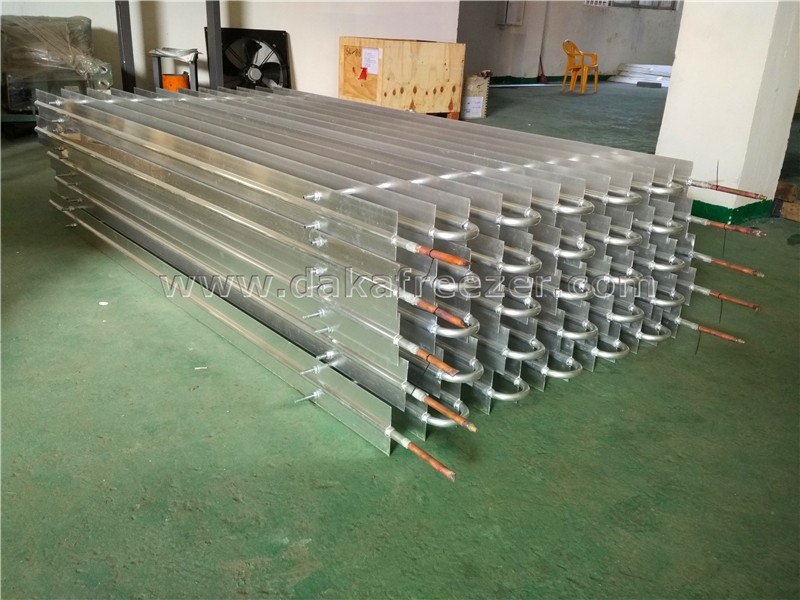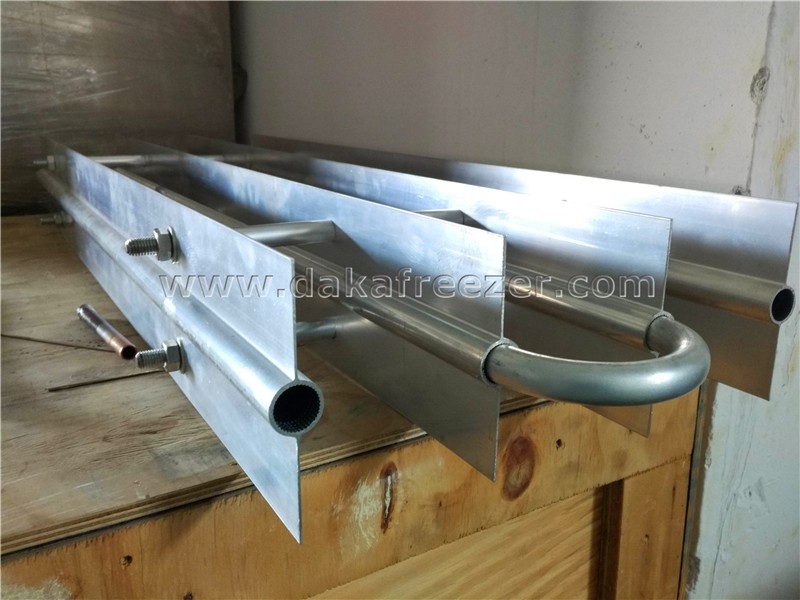 Cold Room: